Installing pi-top Coder
Wanting to bring back Coder on pi-top OS? Here's the simple steps. 5 minute fix
pi-topCODER has been replaced by Further. All of our lessons have been retested and placed here.
Firstly, you'll need to make sure your pi-top is up to date. so open up a terminal window and type in this command (You'll have to be connected to the internet for this step).
sudo apt update
That will take a moment to do while the updates are downloaded from the internet. Just be careful not to shut down the pi-top while this is going on.
Now there's one more line
sudo apt install -y pt-coder
When both of those things are done, your screen should look something like this.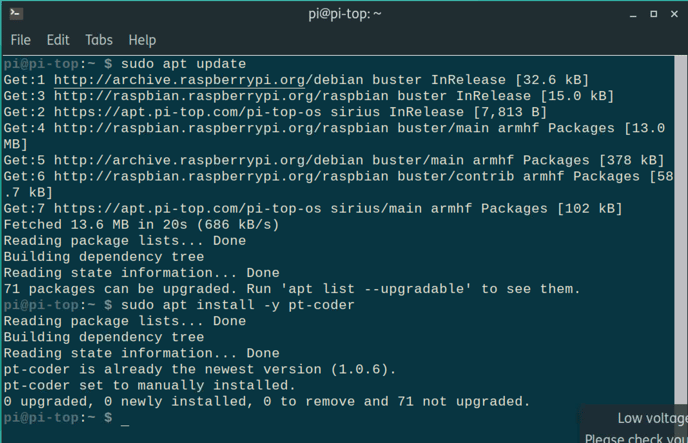 Once that's all done, you'll have to reboot your pi-top for the effects to take place.
When that's all done, you can find pi-top Coder in the Start menu then Programming. And you're ready to go!