What's new in pi-top Sirius?
The Search Portal
What is the Search Portal, and what does it contain?
This is now the first thing that will appear on the Desktop on boot-up. It's called the Search Portal. If you're new to pi-top or if you need a little help with getting started with projects then this is the best place to start. You can have a look at the recommended sites, or just type in what you're thinking of making in the Search Bar.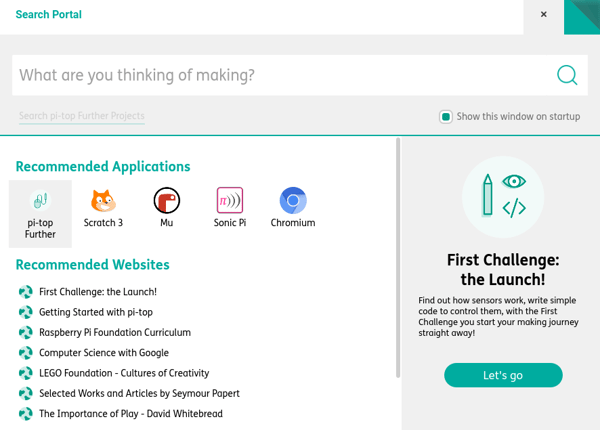 If you feel like you don't need this anymore, then that's not a problem. Untick the box below the Search Bar that says 'Show this window on startup'.

You can always open up the Search Portal from the System Tray on the bottom right of the Desktop and clicking the Search Portal Icon.