Learn how to link your Google Classroom or Clever account to your Further account.
Why should link Google Classroom or Clever to my account?
This allows you to log in using Google or Clever and import classes straight into Further.
How do I link Google Classroom or Clever to my account?
Open account menu:
In the top right of Further there is a green circle with your initials inside. If you click this the account menu should open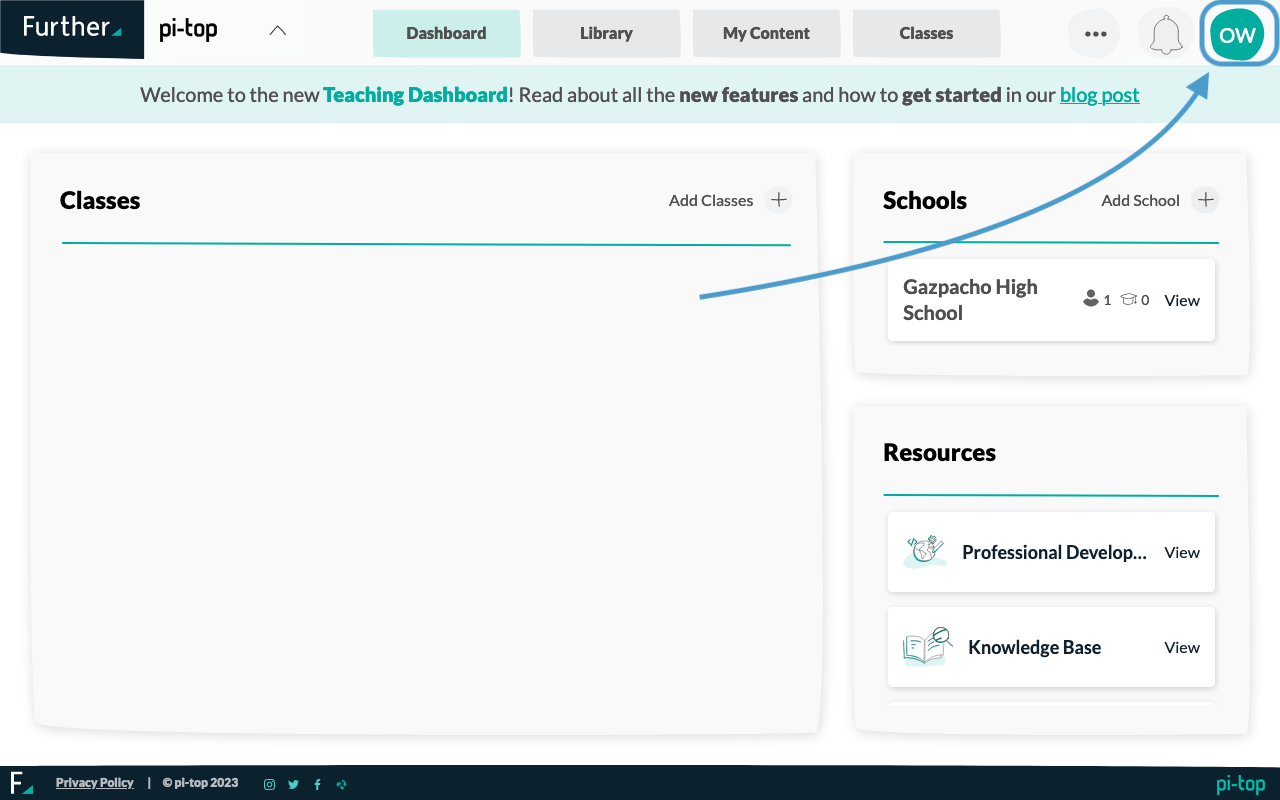 Click the Manage Account option: Inside the account menu there is a Manage Account link as one of the options that will take you to a page where you can manage your account.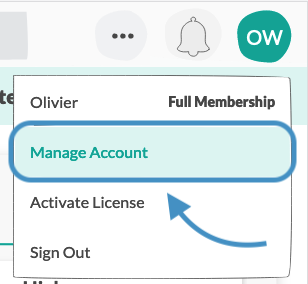 Open the Federated Identity section:
This is where you can link your external accounts such as Google to your Further account.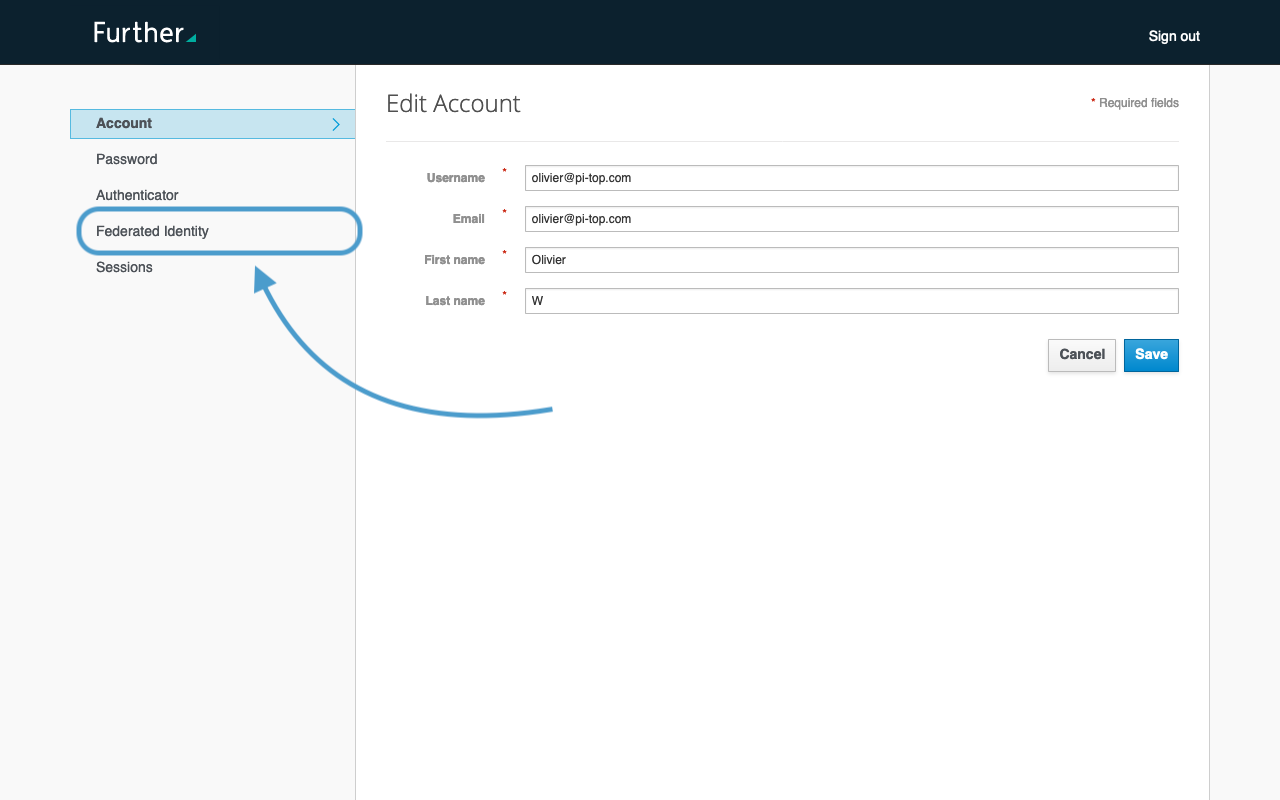 Click Add next to the service you want to link:
There are currently three types of account you can link with your Further account; Clever, Google and Microsoft. Next to each service there is an Add button

Log on to the service:
Clicking the add button will take you to a login page for whichever service you chose, for example when you click the Clever add button you will be taken to Clever's login page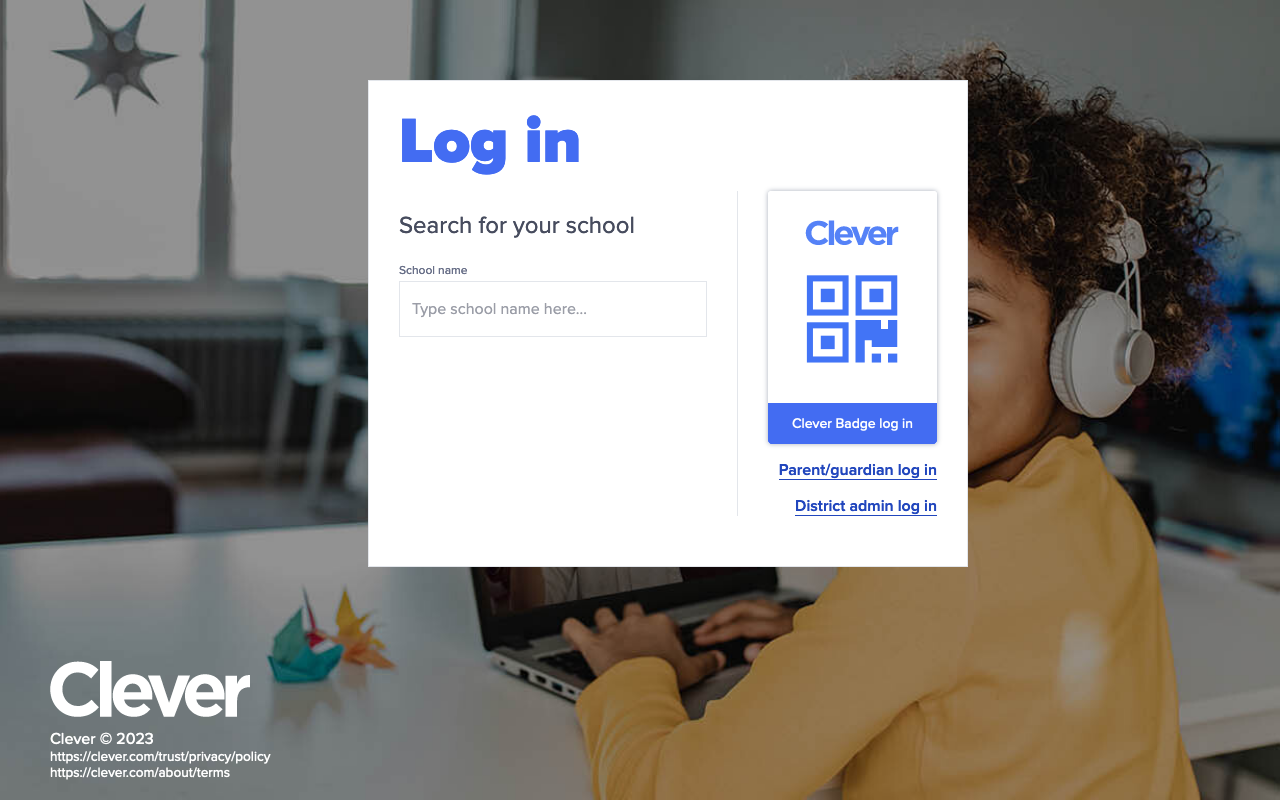 After you log into the account you want to link you should be taken back to the manage account page with the Federated Identity page updated to show that your account has been linked:

What to do next?
Now that you have linked Google Classroom or Clever to your account you may want to import classes from Classroom or Clever into Further. You can learn how to do that in the following article: How do I add classes to my School?