If you already used Further before the new School system learn how take advantage of it with your existing license and Classes
Why should I use the new Schools system?
In Fall 2023 Further announced a new Schools system which simplifies the process of rostering and sharing your licenses with others at your school.
You can continue to use the existing Classes dashboard and students management for the time being if you want, and when you are ready you can switch to our new Dashboard which has full support for your existing Classes.
What do I need to do first?
To take advantage of the new system you need to start by creating a School, for which you can follow our guide: How do I create my School?
How to move my existing License and Classes to the School
Add your License to a School: If you have a Further license with time left on it you will be able to reuse the same license code with your School. Just follow the guide for adding a License to a School: How do I add a License to my School?
Add your Classes to a School: Once you have a school you can add your existing Classes to it, which will bring all the students into the school with it and keep all the assignments and student progress intact. If you open an existing class which is not already in a School you will see a button at the top-right of the page that says 'Add Class to School'.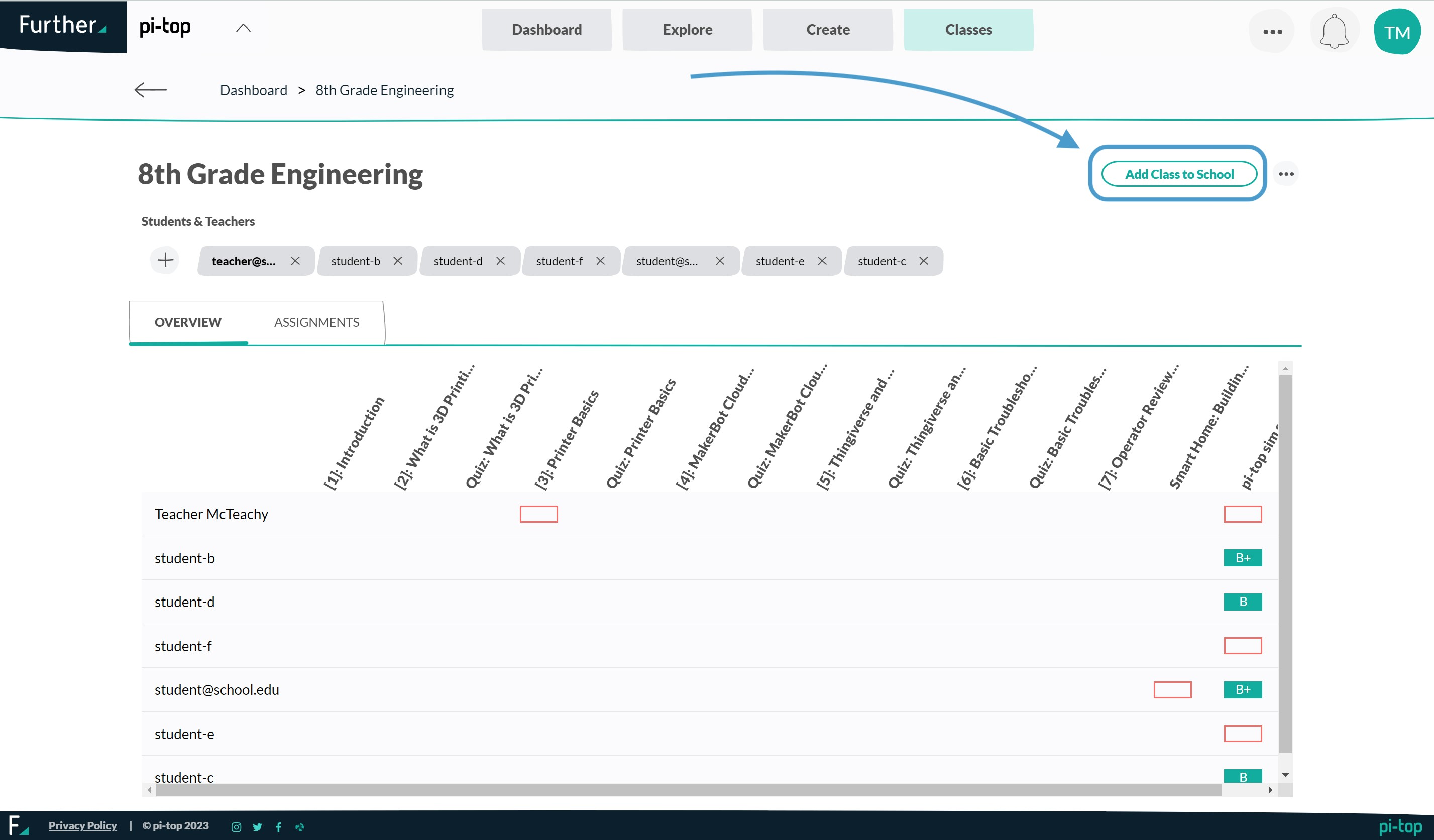 Click the button and you will be asked to select the School to add the Class to.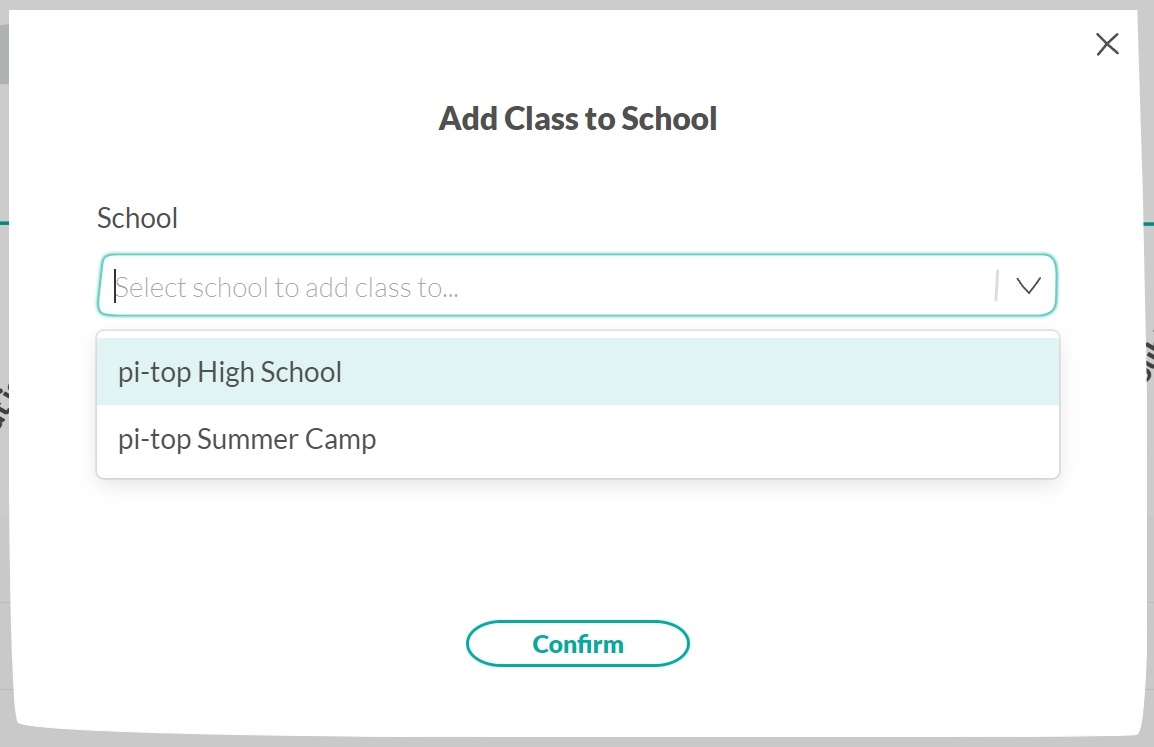 What to do next
Now that you have a school with your existing classes in it you can take advantage of the ability to add other teachers to help you manage the school.
How do I get setup to teach with Further