Learn how to add a purchased license to your school.
Why should I add a License to my School?
Access premium content: Your license grants your school access to premium content that is found in the Library tab.
Activate teaching features: Adding a license gives teachers in your school the ability to add lessons to their classes, grade along with other teaching features.
Add additional teachers to your school: Adding a license gives your school a certain number of teacher seats, allowing you to add more teachers to your school.
What do I need to do first?
Purchase a license: First you must have purchased a Further license from us or one of our partners. You can request a quote from our website.
Check for a welcome email: You should check to see if you received a welcome email from us or one of our partners for how to activate your license. If you do find an email it may be easier to use the link provided in the email instead of using this guide.
Find your license code: Make sure you have your license code that you received from either us or one of our partners to hand.
Sign up or login as a teacher: Ensure you have logged in as a Teacher type user. You can choose what type of user you are when you sign up.
Add a school: If you haven't already you must create a school, you can use this article to learn how to do that: How do I create my School?
Where do I add a license?
Navigate to your school: Go to your Dashboard, in the top right of the page there is a Schools section, your school can be found inside the Schools section.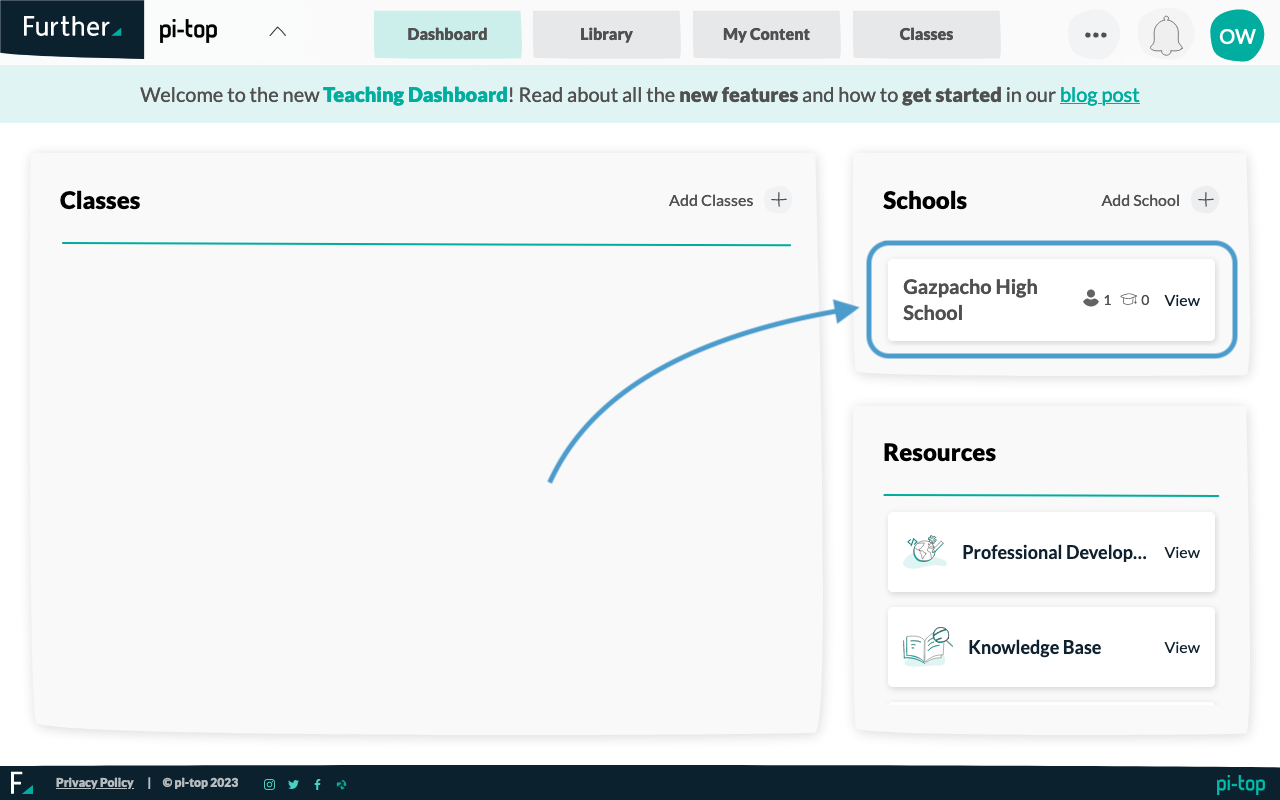 Open the Licenses Tab:
On the School page there are three tabs: "Roster", "Classes" and "Licenses". Click "Licenses"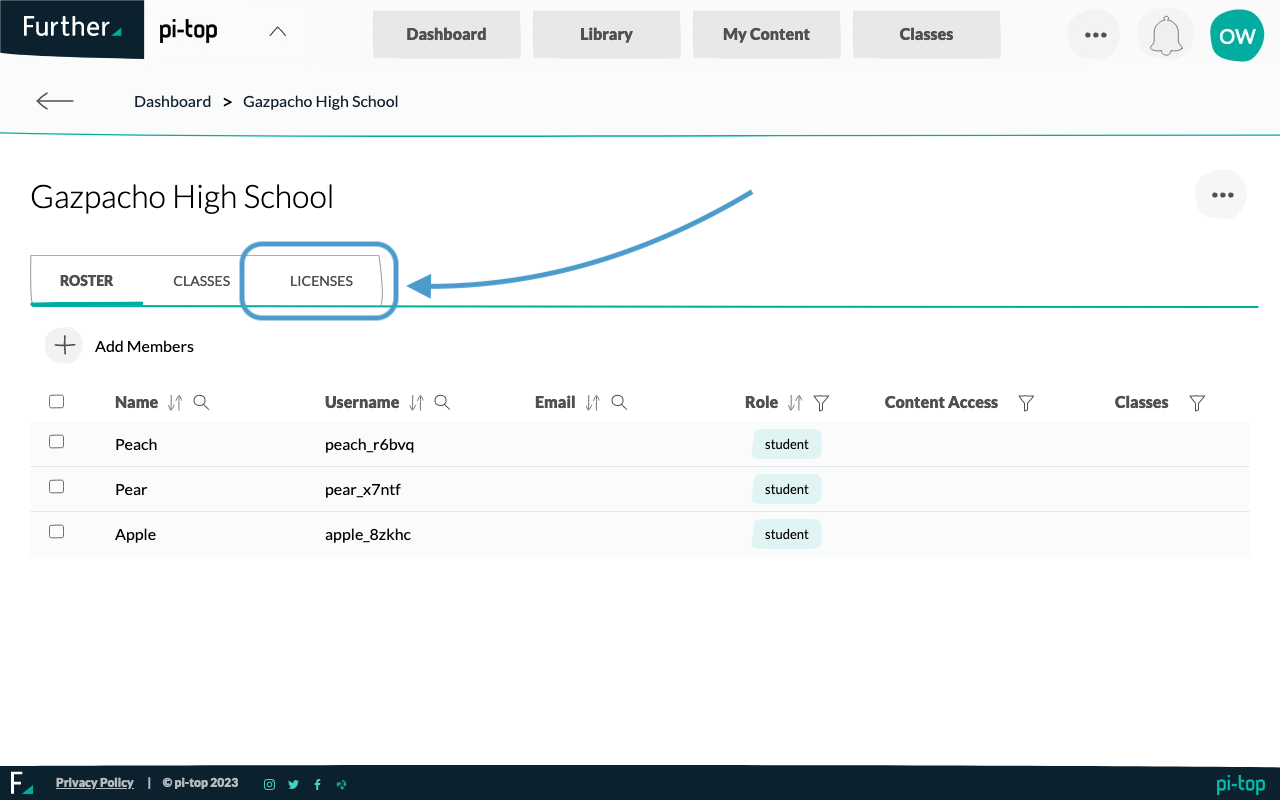 Click the Activate License Code button:
Clicking this will open a dialog where you can use your code to add your license to the school.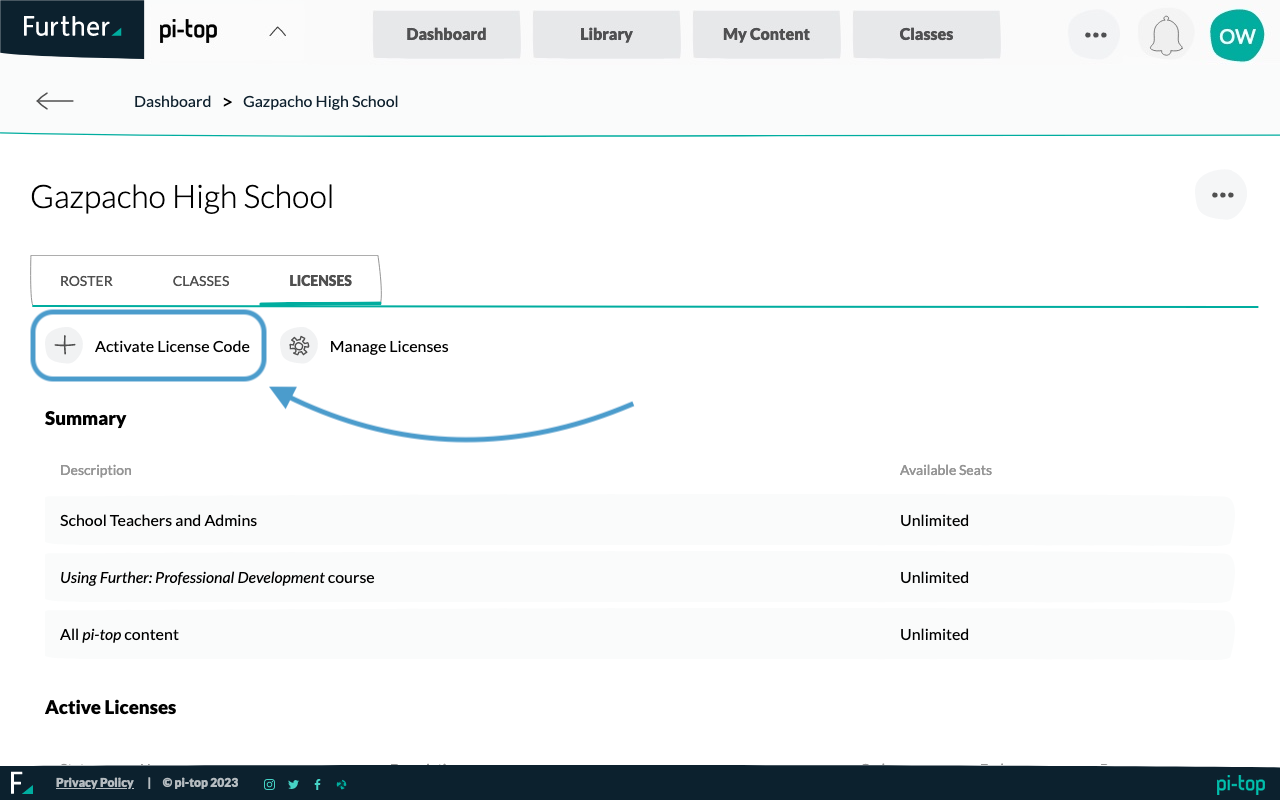 Activate the License
Once the Activate License dialog is open, you can type or paste your license code into the input and press the "Activate" button. The dialog will close once the license successfully activates and you should see the license on the page.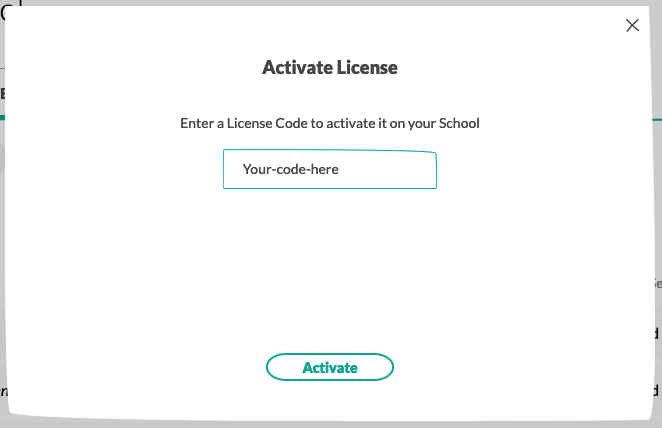 Check your license
Once you have added the license to your school the Summary section in the Licenses tab should have updated: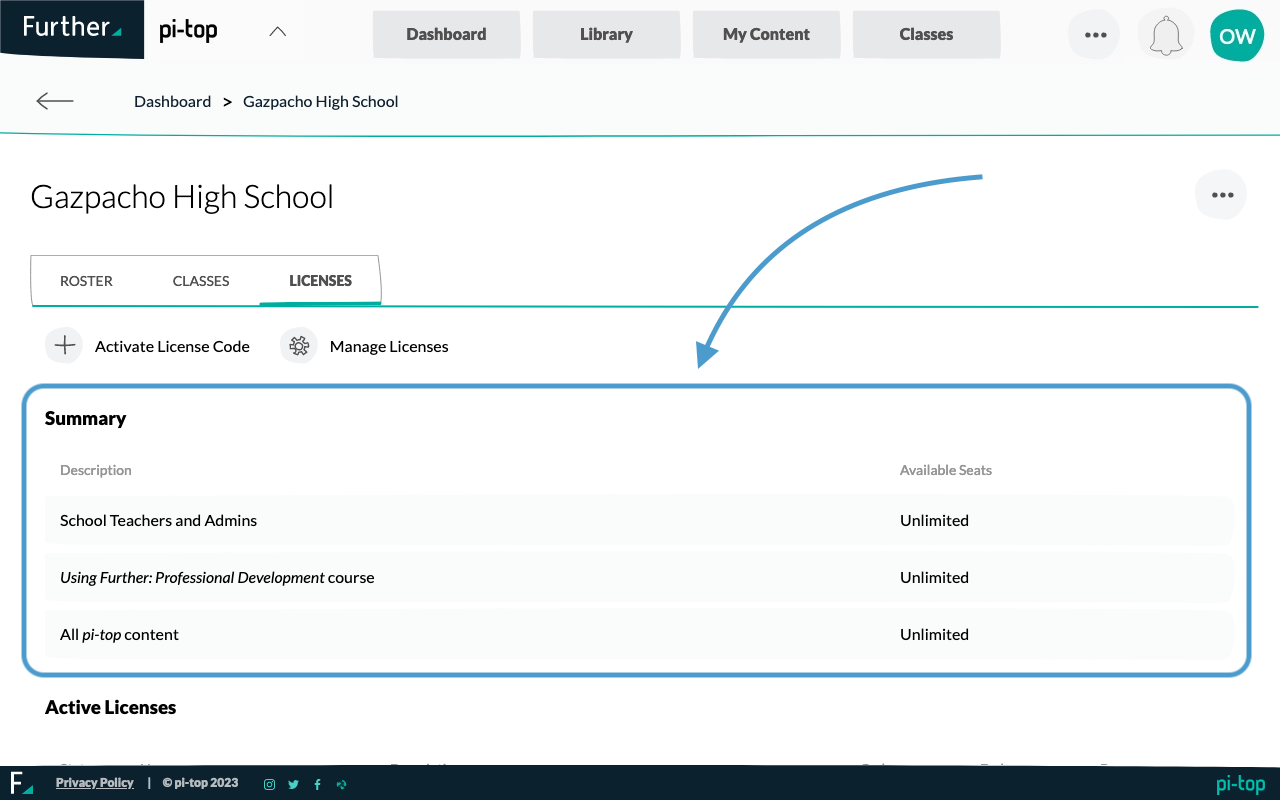 What to do next?
Now that your school has an active license there are a number of things you may want to do: